Adverse Childhood Experiences and Trauma
Adverse Childhood Experiences (ACEs) are a common source of trauma in the lives of children and youth. And the effects of trauma are well-documented, including negative impacts on learning, physical and mental wellness, the ability to form healthy relationships, and lifelong development.
Childhood adversity is a widespread problem; ACEs are reported in every community regardless of socio-economic or cultural factors. In fact, most of us have experienced at least one adverse experience in our early years.[1] More than half of the population have an ACE score of 2 or more.[2] And almost 20% report a score of 4 or more ACES before reaching the age of 18. That's a lot of adversity to navigate at a very critical time in a child's development.
The impact of childhood adversity is abundantly clear. The higher the ACE score, for example, the higher the risk for physical and mental health challenges, behavior problems and learning problems. High ACE scores are associated with executive function challenges, for example, as well as anxiety & depression, obesity, high-risk behaviors, substance abuse, self-harm and suicide.
With such conclusive evidence, ACEs are now getting attention from educators, health professionals and policy makers alike. We want to protect kids from adverse experiences. And we want to give them some practical tools that they can use when adversity shows up in their lives. That's where Take 5! comes in.
Take 5! Self-Reg Asset-Building: Tools to Help Kids Deal with Trauma
When kids have many self-reg assets in their hand, they can thrive … even when life brings experiences of adversity and trauma. So, let's work together to help kids grow their self-reg capacities … offering practical tools that support them to navigate adversity, and bounce back when the going gets a little rough.
To learn more about Take 5! as an effective intervention and prevention response to the traumatic effects of adverse childhood experiences, click here.
Take 5! ... So All Kids Can Thrive! goes a little deeper, describing how Take 5! is rooted in Dr. Dan Siegel's innovative work with Interpersonal Neurobiology, and in Dr. Marsha Linehan's ground-breaking Dialectical Behavior Therapy, a rigorously-researched and evidence-based modality that stresses very practical skills that help to foster mental wellness and resilience in children, youth, and the adults that support them.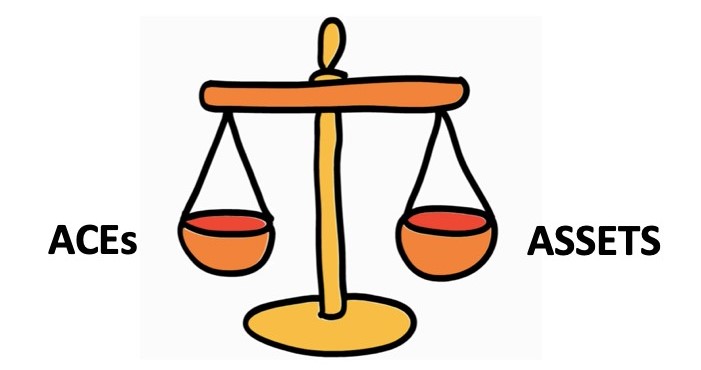 [1] In a recent California study, nearly 2/3 of adults report having at least one adverse experience in their history. 61.7% reported 16.7 percent report having an ACE score of 4 or more. These results are consistent across socio-economic lines, and across cultural and geographic boundaries.
[2] To measure ACEs, adverse experiences are divided into three categories: abuse, neglect and household dysfunction. Abuse includes physical abuse, emotional abuse, and sexual abuse. Neglect may be physical or emotional. And household dysfunction is a factor when family experience includes mental illness, family violence, divorce, when a family member is incarcerated, and when substance abuse is part of the picture.