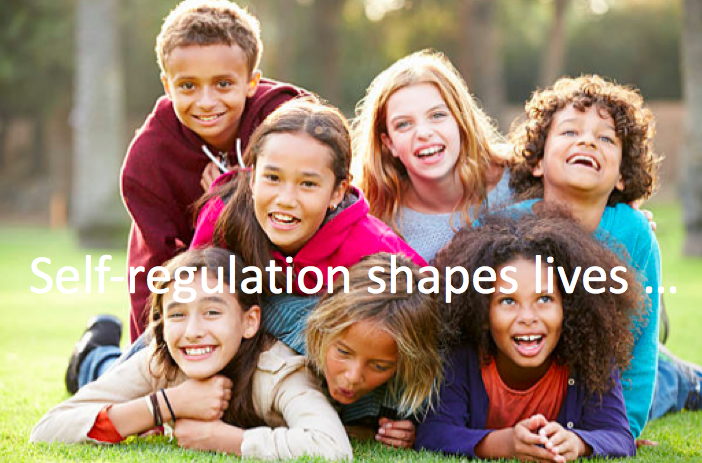 Why is self-regulation generating so much attention these days?
Well, for one thing, we know that self-reg skills are essential for learning. Recent research shows a significant gain in academic achievement for students who grow their capacities for self-regulation and social/emotional learning (SEL).
Self-reg skills also have a significant impact on resilience and thriving. Again, research demonstrates that with strong self-regulation capacities young people are better prepared to meet life's challenges and rise to life's opportunities.
The idea is simple: everyone needs self-reg assets. The more assets a young person has, the more chances that he or she will thrive ... even in difficult circumstances.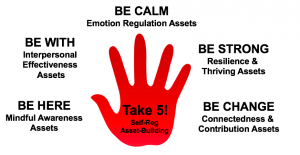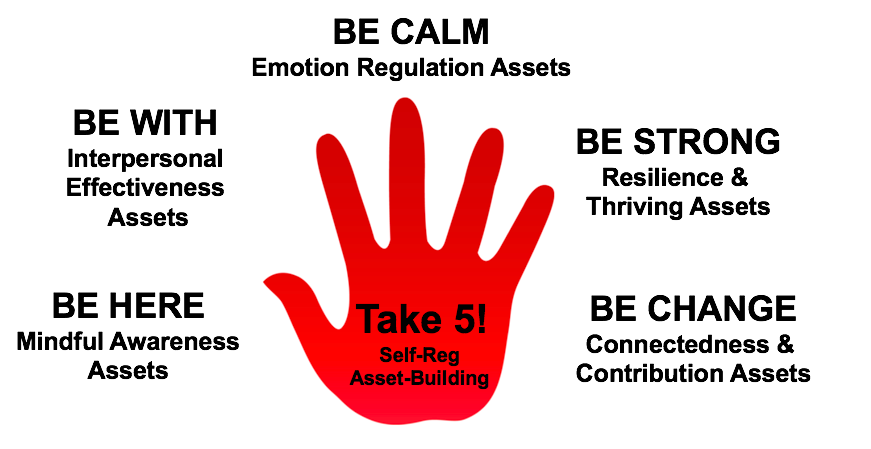 Take 5! for ACEs and Trauma
Take 5! was designed with trauma in mind. The same self-reg assets that promote learning and generate wellness can also buffer and prevent the effects of trauma.
Adverse Childhood Experiences (ACEs) are a common trauma trigger. And people who have experienced trauma often have self-regulation deficits.
With the Take 5! approach, the self-reg assets that foster thriving are exactly the same as the assets that buffer and prevent the effects of trauma.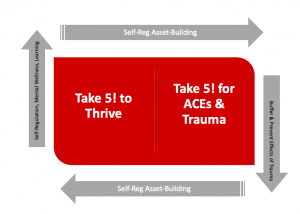 An Inclusive Approach
Take 5! puts the asset-building focus on all kids, not just some kids ... growing the self-reg capacities that support thriving. In this way, Take 5! integrates trauma-responsive practice with everyday SEL and self-regulation capacity-building.
Among other benefits, this inclusive approach reduces the stigma of trauma and ACEs. It also acknowledges that everyone needs support to grow their self-reg assets ... including the adults who support kids.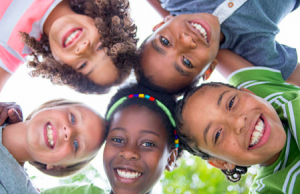 Take 5! builds assets in five key areas that impact learning and thriving:
BE HERE                                 Mindful Awareness Assets
BE WITH                                 Interpersonal Effectiveness Assets
BE CALM                                 Emotion Regulation Assets
BE STRONG                           Resilience & Thriving Assets
BE CHANGE                          Connectedness & Contribution Assets
Self-reg asset-building makes a difference. With enhanced self-regulation capacities, kids are better equipped to meet the present moment. And the future.