The Take 5! Resource Team
Our resource team includes professionals with extensive experience in education, psychology, health promotion, personal & organizational development, coaching, leadership training, and community development & capacity-building.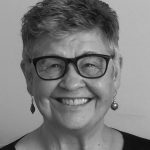 Tam Lundy, PhD
Director
Take 5! Self-Reg Learning Hub
A consultant, educator and mentor in the field of human and social development, Tam has led innovative initiatives in diverse sectors and settings, including health, human services, education, and early childhood development, and has worked with multiple levels of government. She has developed and delivered numerous workshops and training intensives, and has written extensively on topics that include health promotion, capacity building, community engagement, and generative approaches to change. Tam has also taught university graduate courses in health promotion and education.
Tam's work in self-regulation grew out of her long-time commitment to health and human development, and a deep dive into research showing the impact of self-regulation capacities on mental wellness, resilience and thriving. Her self-reg work is grounded in a strong conviction that integrative, strengths-building approaches help children and youth to develop self-reg skills that will be with them for life.
Tam is the founder of the Take 5! Self-Reg Asset-Building approach and, in recent years, has introduced Take 5! to diverse professional groups, including educators, school counsellors, child and youth workers, youth mental health professionals, and other health & human service providers. She holds a doctorate in Human and Social Development from the University of Victoria.
Tam is based in Victoria, British Columbia.

Barbara Alexander, M.A., M.Div.
Barbara is a psychotherapist, coach and consultant who has designed and delivered professional development programs in the private and public sector. A skilled and seasoned practitioner, she has led diverse health and wellness initiatives, and has provided training to professionals in education systems, business schools and a variety of not-for-profit organizations.
Barbara's commitment to self-regulation grew from extensive studies in mental health and human development. And her long-time experience teaching mindfulness and other awareness tools has confirmed the value of self-reg asset-building as a tool to promote thriving. Self-reg skills are critical, she says, if young people are to navigate the challenges of life in the 21st century, and mature into caring, connected, and contributing adults.
Barbara holds an M.A. in Counseling Psychology from the University of Northern Iowa. Some years later, to integrate spiritual development into her therapeutic work, she went back to grad school and completed an M.Div. and a Diploma in the Art of Spiritual Direction at San Francisco Theological Seminary. Barbara is also an Integral Master Coach certified by Integral Coaching Canada, and the co-founder of the Unique Self Emergence Process, a psychospiritual development process she teaches to helping professionals.
Barbara is based in Fairfax, California.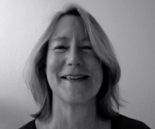 Janet Keller, CPCC, PCC
Janet Keller is Director of Certification at the Coaches Training Institute. As director of a rigorous,  6-month coach training program, she oversees curriculum design, faculty development, student experience, and trends in coach training pedagogy, while promoting coaching as a critical leadership capacity.
Janet believes that self-regulation isn't just for kids; it's an essential foundation for health and well-being in adults. For example, in her coaching practice, Janet emphasizes the connection between self-regulation and personal & organizational development. And, she stresses, self-regulation is a capacity that must be cultivated by each individual and community, and in multiple sectors including education, and health & human services.
As a consultant, Janet has supported leaders and executive teams in business and the non-profit sector, supporting facilitation, planning, team building, mediation and board development initiatives. She has also designed curriculum on peak performance, communication, and sustainable leadership, delivered to students at the University of California, Berkeley Extension, and the San Francisco Small Business Administration.
Janet is based in Albany, California.
How We Work With You
The Take 5! Learning Hub offers in-depth learning opportunities and ongoing coaching & mentoring support for educators, health professionals, child and youth workers, social service providers, parents and communities that want to enhance self-regulation capacities in the children and youth they support.
And, while Take 5! provides a clear and actionable framework to guide self-reg capacity-building, this approach is highly adaptable to the needs and self-reg realities in diverse organizational and community settings.
Resources to Support Your Work
We also offer a range of practical resources to help you launch and sustain self-reg asset-building activities in organizational and community settings. In addition to a growing bundle of hands-on practical resources, we also offer:
Custom-designed learning modules
Specialized resource development